News
2/3/2019
It's officially 2019! Here at Premier Models Male Escorts, we have a New Years resolution to please even more clients than ever before, and we're going to do that with our fantastic selection of brand new male escorts, just ready for the choosing. Browse our gallery today and see who takes your fancy. These guys are just waiting for some fun!
---
1/19/2019
We have some fantastic new men on our books ready and waiting to meet you. Our new guys vary from tall dark and handsome to intense and mysterious. We've got some amazing new reviews too. Have you checked them out? Give us call guys and make January end on the most exciting note possible!
---
1/5/2019
It's officially 2019! Here at Premier Models Male Escorts, we have a New Years resolution to please even more clients than ever before, and we're going to do that with our fantastic selection of brand new male escorts, just ready for the choosing. Browse our gallery today and see who takes your fancy. These guys are just waiting for some fun!
---
8/28/2016
Well, what are you doing here? You're looking to get filthy aren't you? Is that a nod? I thought as much...
So, welcome. Have a seat and get yourself prepared to meet some of the sexiest young men in the city right now! But before you get too far down the rabbit hole, let's introduce you to the latest male escorts in London this August. Whether you're looking for a gay or bisexual or straight male escort, we've got you covered. Come...
The Latest Male Escorts!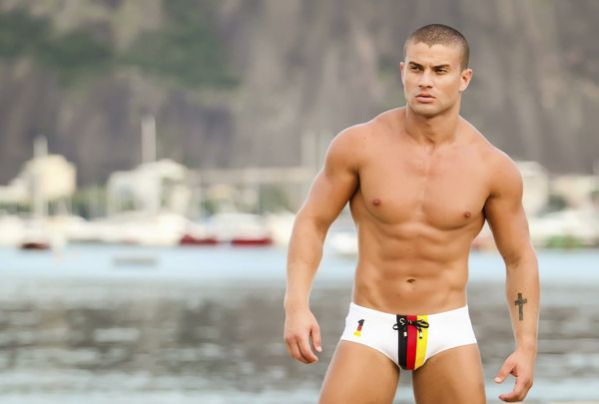 Dan Backer is a seriously muscular hunk that loves to fuck with men, women and everything in between. Your typical power top, this guy is primed to pound you all night long. Prepare yourself...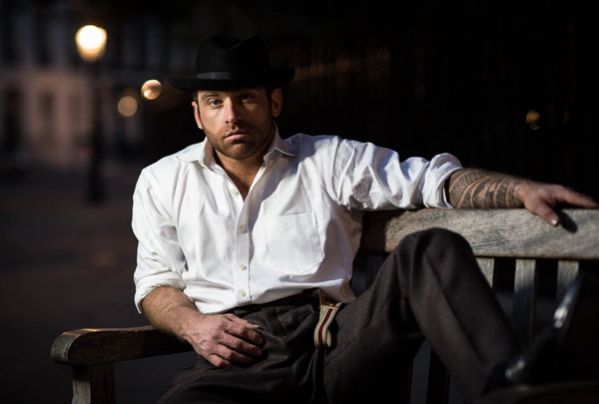 British Top Danny is a massively muscular 26 year old whose gym sessions have made him a mountain of meat that's just raring to tear into you. A fiesty fiend, he's also got a gentle touch that he'll treat you to too. See more of him here.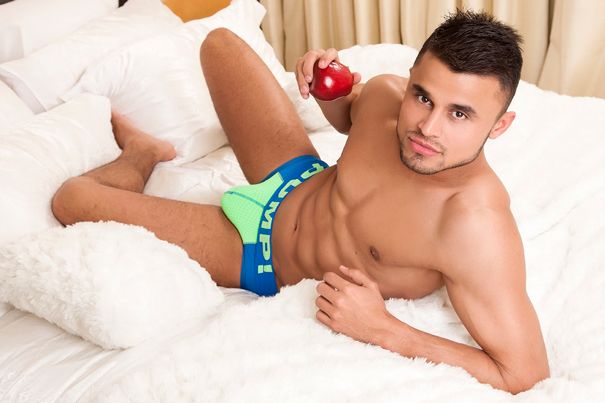 A young bisexual, Vinicius has a big fat 8" cock that he loves to share with absolutely everyone. And with a penis so pretty, who can blame him? This latino lover is a smooth lover that will take his time to bring you to the best climax of your life. See more here.
Now Antonio is a lover of all the filth that you could imagine. He's a hot and horny hunk that wants to play all of your games, and introduce you to a whole load of his own. Think your ready for the night of filth you've always craved? Come and take a look at his profile here.
---
1/9/2016
BAM! Just like that it's 2016, and all those cumulative hangovers from the Christmas period are finally wreaking havoc with our insides. We feel the toxins oozing from our pores as our skin becomes cleaner and we're back to work wondering whether we can really stomach yet another year of the same inane nonsense...
Well, it needn't all be doom and gloom. We have some of the hottest gay escorts in London new to our agency here to spice up your winter and get you thinking about the filthy things you fantasise about once more.
So without any further ado, let's get the boys introduced to you!
NEW Gay Escorts in London for 2016!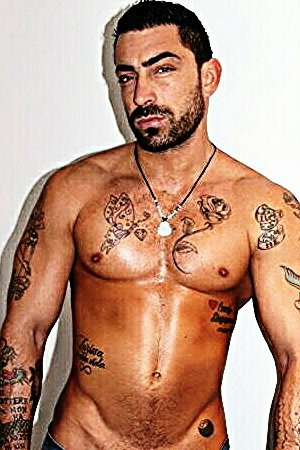 This badboy escort from Italia is a real power top! A naughty, mean, nasty and gnarly dude who wants to pound you into oblivion.
At least that's what his face says. He's a big softy behind hid hard, muscular, strong, wet exterior....
Excuse me, I just need to do something quickly, I'll be right back....
...Phew. Ok. I'm back. Just in time to introduce this big hulking beast of a man... Just look at those shoulders... Oh my...
A muscle bound God with the power to snap you in half, his tender touch is a winter warmer in every way.
Just imagine those hands reaching down into your trousers and grabbing your junk...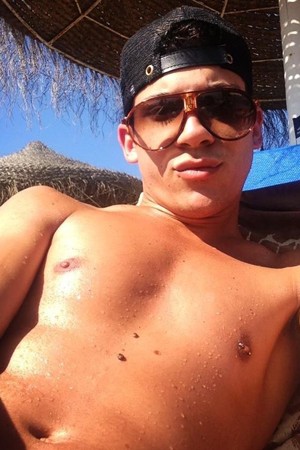 Do you like your boys young and supple and eager to please?
Of course you do you filthy bastard!
Then you're looking at London's finest twink. A true little filth pot, Victorius is a young lad whose tight arse and youthful exuberance make for an experience you need in your life!
Like right now!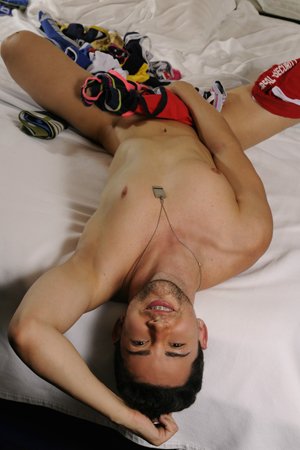 Wearing his favourite jock strap, fresh from the gym, and his knee high socks, sport slut alan is here to play all of your games...
Those lips were made for just one thing, so let him show you right now!
Just don't get caught in this young boy's braces ;)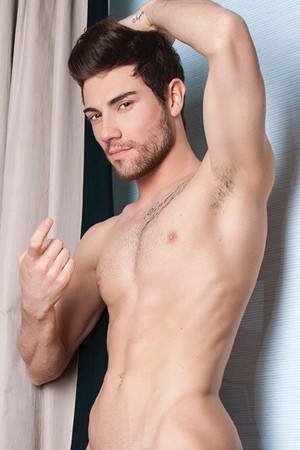 What a stunner. Just look at that little pout - his bedroom eyes.
Look at the way his finger beckons you.
His abs and finely chiseled body...
His tight ass and thighs and soft wet lips...
It would be a shame if that all got covered in man juice wouldn't it?...
To see all of our new escorts click the link below!
---
10/24/2015
Can you believe the calibre of the sexy gay escorts we've got at our agency? We're struggling to cope with the phenomenally sexy young men that are applying to work with us; they're just too hot for us to stop drooling over their pictures...
So if you're looking for some sexy new talent to keep you warm on these winter nights, you're certainly in the right place!
New Gay Escorts London
Weliton is simply so much fun. A horny young fella who wants to indulge himself in as much filth as he can get his hands on, you will be blown away by his enthusiasm to please....
With a thick, 9" endowment, this afroed young horny lad is versatile and loves to both give and receive in equal measures!
The question is... how much can you swallow?....
Do you like your fellas butch and strong? Well Rau is the one for you!
A ball of rippling muscles, this thick bodied young lad is a pumping machine! With thighs and an ass that just won't quit, you will need to just lay back and take all that he has to offer...
With a big thick 9" cock, that's quite a lot....
A real naughty young boy, Mykko is a muscular stud who wants to put you through your paces...
With a body that's quite frankly sex on legs, he looks incredible for 30 - and is as experienced as they come!
A man whose engorge package will have your eyes bulging and butterflies in your stomach, you need to see him to believe!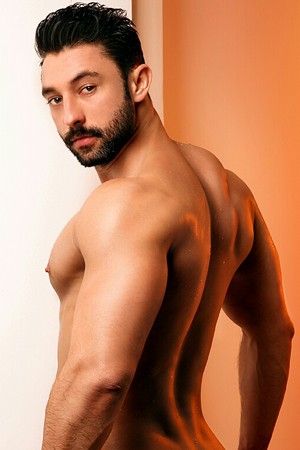 A real pretty boy from Hungary, Darius is a sexy young stud whose soft, wet lips are simple divine.
With a ripe, peachy of an ass, this muscle bound bloke is everyman's wet dream. Hairy, horny and hard, you wont know where to begin!
---
5/30/2015
Male London Escorts are delighted to announce some of the hottest new arrivals in town since the Shard was erected a few years ago - and, much like the shard, these new arrivals will add a dynamism to your pants that you haven't seen in quite a while :P
(there's the obvious erection gag there too...)
Flying in from far and wide, we have a heap of gorgeously sexy gay escorts from Brazil here to delight your with that Latin charm that we hear so much about! Flamboyant alpha males and twinks who want to break you into their world of raunchy fun and nights that never end!
So let's introduce you to a few of our hot new gay escorts!
An active guy, Anders loves to be in control and revels in having a man willing to do whatever he says!
With a fetish for leather and sportswear, he's a naughty boy who loves to indulge in a bit of fisting when the mood takes him! (so be prepared...)
Of course, he's not always so hard and strict and loves to give sensual, body to body male massages and the authentic BFE, for those of you who aren't into the dark arts of BDSM!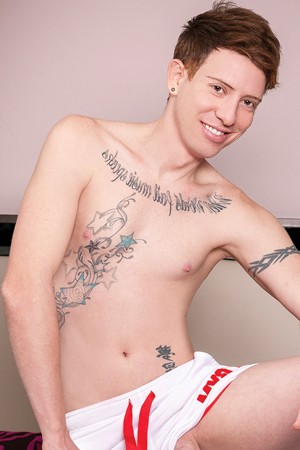 Smart, funny and simply sensual, just look at how cute that little grin is!
Though, don't let it fool you, Angelo isn't all sweetness and light! Our versatile gay escort, he likes to both give and receive and has been on more than his fair share of the receiving end!
A young boyish ginger lad, you wouldn't think he's from Brazil to look at him - but this pale babe in the woods is as much of a fiend for sensual pleasure as Anders above!
With an 8" cock and his shaven chest delight yourself in using Angelo Fox for your filthy desires and have him biting the pillow with pleasure this evening!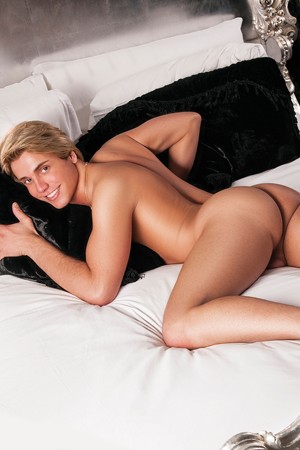 Another young looking boyish gay escort, Harry is a fit young lad who takes extra special care of his body so you can experience a young man in peak condition!
A passive bottom for you to enjoy, just look at those incredible buns, just splayed there for you to feast upon!
Based in Bayswater, Harry has quickly become one of our most popular gay escorts in only a matter of months, delighting men throughout London! So if you want to book this highly recommended young chap, make sure you book early!
---
3/28/2015
We realised we haven't updated our news section in a while - because we've been busy making sure all you naughty guys and girls out there are finding the hottest male escorts to keep you company throughout this winter!
But worry not, we are back and this time we're getting bigger and bigger ;)
We've got a whole host of naught gay male escorts to come your way, that you will find simply irresistible! Hot, hung and horny guys that will do whatever it takes to please you however they can.
So make sure to watch this space and be the first to sample the delights of those naughty blokes we have waiting in the wings!
If you want to be updated, be sure to follow us on Twitter where we share a whole heap of filthy fun, as well as the latest updates on the sexy fellas that we have new to our website!
So have a look around and stay in touch and find yourself the gay escort that can turn your world upside down!
---
2/4/2015
We're delighted to announce that there are a wealth of hot, horny and hung new fellas coming to male London escorts in the next week! We've had some applications from some seriously sexy young men who want to meet strangers for a night of sordid sessions and we can't wait to introduce you to them...
Are you excited? We are!
So watch this space for some of the hottest guys we have ever seen and be the first to get your booking with out fellas - be sure to break them in gently ;)
Follow our newbs here: New Male Escorts in London
---
1/12/2015
We've recently been inundated with new followers on our Male Escorts Twitter account - hitting 400 followers in the last few days! As we grow we love seeing all the naughty guys and girls and what they have to post about our horny hunks!

Posting some of the raunchiest stuff around, we've got a whole back catalogue of naughty straight, bisexual and homosexual fun for you to feast your eyes on!
There's nothing better than jumping on Twitter first thing in the morning and finding all the new hot pics of hung black dudes and little twinks that we have been shared.
If you're not following us already! What are you waiting for? If you love our male escorts london website then you will absolutely love our twitter page - it's like our website but after dark!
You can find us at: @London_Hunks! Be warned this is very NSFW so you don't want to be caught by your boss killing time going through our feed! ;)
---
12/29/2014
It's that time of year again where everyone is scambling around, searching through their phonebooks looking for something to do for New Years Eve. It's a nightmare and quickly becomes a chore - and one that will inevitably be a bit of a let down.
So we've come up with the ultimate solution to stave off the boredom this NYE. It involves a couple of our naughty male escorts - a few bottles of lube - a few bottles of champage and a LOT of moaning and groaning!
Got what we're talking about yet? NO? I'll give you a clue, it's like a game of twister where you throw away the matt and just get filthy on a bed instead.
So why bother with all the fuss of finding somewhere to go - something to wear - and instead just make a date with a couple of hot, hung and horny male escorts instead? They know exactly how to keep you enterained and are seriously gifted at getting you off over and over and over again!
What's not to love about that? To see whose available check out our gallery of blokes on the link below:
---
12/15/2014
Well, it's that season again and all of our guys are keeping you warm in your beds on these winter nights. They're making sure that you're getting your exercise and ensuring that your blood is pumping!
And what better way to do it than to have a naughty naked Brazilian man on top of you ;)
If you don't have one of our fellas keeping you warm, then what are you doing?! Get on the phone now and book a date with one of these hung fellas! We have hot black male escorts, hung like horses and eager to please - petite sissy boy escorts who love to be submissive and handsome heterosexual guys who are the perfect dinner date companions...
SO don't be cold this winter, book a date with one of our exotic fellas and let them keep your cockles warm!
---
11/19/2014
It's cold outside, so stop going there! Book an incall with one of our hot muscular escorts to keep you warm at night instead! There's nothing more comforting than having their strong arms around you and with the heating companies raising prices second by second, it's probably cheaper booking a few hours with one of horny male escorts instead!
So who's new? Well first up we have the hottest ebony bloke in London!
Just imagine this VWE chap's arms around you... Or you could warm yourself up by cosying up to that throbbing member in his pants...
A horny frenchman, he's a real fantasy and loves playing out a cuckold fantasy!
Horny Young Brazilian Male Escort
Or perhaps you're looking for more exercise? Malyfoy is our energiser bunny! A horny young man that simply can't stop once he pops.
He'll give and take all night long and will make sure to keep you warm with his latino love!
So don't sit indoors freezing your arse off. Get your arse filled by one of our hot and horny chaps!
---
10/31/2014
Well, here we are again. Spooky things are afoot in London; the scene has been set and the dead are rising from their shallow graves. But that's not the only thing rising right now, there's a certain bulge that I can see growing from here!
There must be something in the water today because our hunky male escorts are chomping at the bit! They want to go out with a bang and keep you naughty, naughty people entertained! So why even bother with the tricks and go ahead and treat yourself to a bit of VWE ebony with our hung french hunk Thyrone. Or if you fancy a little go with a horny young lad, it's Raphael male escort page that you want to visit!
Neither of those two take your fancy? Well check out gallery for even more hot bisexual, straight and gay escorts in London!
We hope you don't get too afraid... But make sure that there is something that will go bump in the night!!
MLE x
---
10/3/2014
At Male London Escorts we are proud to say that we have some of the hottest guys in town providing gay massage services as well as straight adult massage too! In fact, a lot of our guys are bi-sexual and happy to accommodate couples who are looking for a MMF threesome after they've had their relaxing rub down!
So if you're looking for a little adventure, a tender touch or a seriously raunchy body on body session, come browse our galleries of Male Escorts in London. These hot and horny fellas are well trained in the art of massage and, well, they'll always make sure that there's a happy ending!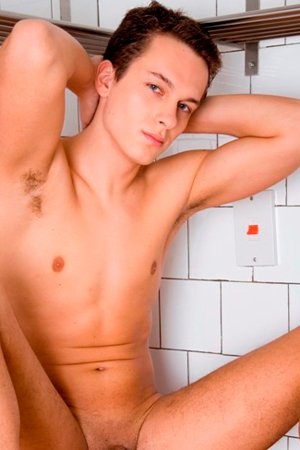 London Male Massage Escorts
Picture Alexander, for instance, naked as his hands tenderly trace the invisible lines of your back, his tender fingers calling your hairs to attention.
He traces your muscles down the small of your back before he powerfully massages your deep tissue, releasing that built up tension and stress.
Covered in oil, he slips on top of you, and you can feel his skin on yours. His cock grazes your leg and you feel that stirring in your loins.
He runs his hands up and down your back, you breathe deep, sighing as you feel the weight of London slipping from your shoulders.
Relaxed now, you feel tranquil and at ease. He's oiled himself up too, and mounts you from behind. You can feel him hard, as his weight presses against you...
Well, we could carry on, but we'd rather leave the rest to your imagination.
Has that got your juices flowing? Want to find out how the story ends for yourself? Well why not spoil yourself by booking a male massage escort in London and we can guarantee you a night you will want over and over again.
---
7/17/2014
Having a hen night in London and want some saucy entertainment to keep you company throughout the party? Or having a birthday with the girls and fancy a different kind of show than the usual? Well, why not consider hiring a male escort for your hen party?
Most people consider hiring a stripper for a quick set, and we agree, there's nothing much hotter than having a very well endowed young gentleman ripping his clothes off for you, covered in baby oil. But the problem is that after their set is done, they have to be off!...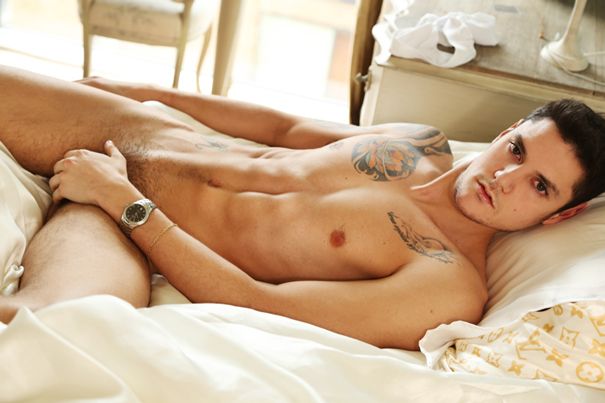 What a let down, you've got your juices flowing and you're feeling man hungry, but the hot guy has to shoot off to his next gig!
Well, when you hire a male escort for the night, it's a whole different ball game! They're there for the long hall and you can have all sorts of fun with them, without worrying that they're going to have to leave at any point!
That's the beauty of our open minded male escorts, they are up for whatever fun you can throw their way, whether you are looking for a role play fantasy with your group of ladies, strip teases, a orgy or more! Strippers may talk a big game, but escorts are the ones who are really down for a night of pleasure!
Though don't limit yourself to just one guy! Imagine having 2, 3 maybe even 4 hot, hung male escorts for your own amusement through out the night.
Can you think of a kinkier way to send of your bride to be? Or a hotter way to spend your birthday party than being treated to well endowed young men?
Imagine it, being carried around by 4 hot fellas, worshipped as a princess. Fanned, massaged, preened and pampered. This is one party the birthday girl is sure not to forget!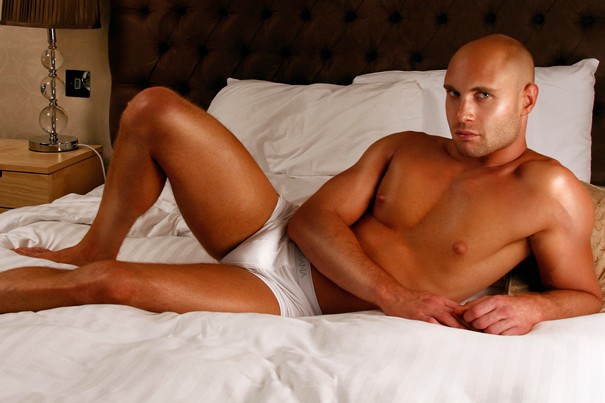 Our Hung Brazilian Rocco
Though you needn't get jealous, there's plenty to go around. Our guys love pleasing as many women as they can and delight in real raunchy fun. If you want to get a party started, having our hung young studs strip down to their tight pants is guranteed to get it going, and chins wagging.
Then take it in turns to get your hands on their junk, or rush him all at once! Play a game of party polo - the rules are a little complicated but it involves open mouths and the use of a hard stick ;)
So come and take a look at our gallery of the hottest male studs in London and find a few guys for your party.
If you want to book one of our escorts for a party night then just let us know over the phone and we'll let you know all about our discounted rates for groups and parties!
---
3/27/2014
We have some totally hot and horny new London Male Escorts available at our 24 hour agency. These male companions are available any day of the week and will do whatever they can to bring you true delight and happiness.
Whether you just want a sexy fella to spend a dinner date with, or a hot guy to bring back to your hotel room, you can find a guy to suit your needs on our website for sure!
Our two new guys are both Italian studs that are ready and raring to go.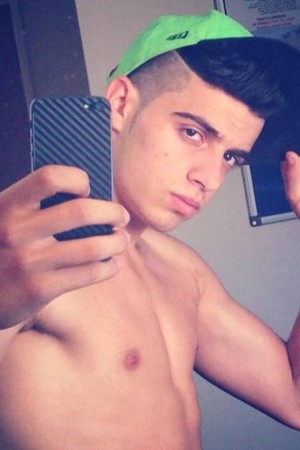 Jay is a young and hunky man that will blow your mind and so, so much more. He loves to get down and dirty and revels in threesomes and orgies.
He says that his favourite thing is an orgy with mostly men, and loves to entertain them all with his fantastic body and even better cock.
Truly a superstar that you don't want to miss out on, Jay is a escort guy that you won't want to miss out on.
Check out Jay's Profile here.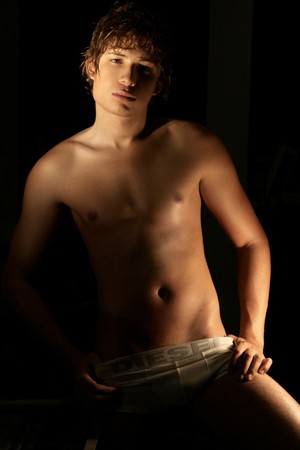 Alessandro is a true beauty. He's young, fit and energetic. He has a head full of bronzed curls and that sultry look of a hedonist about his eyes.
He pouts with perfectly shaped, plump and smooth lips that would feel like dove's feathers drifting along your body.
Open to threesomes, Alessandro is also a top gay escort, and likes to be dominant, rather than receiving. So if you're a bottom that wants a young man to take advantage of you look no further than our cherubic gay male companion.
These guys are just the tip of the iceberg, and we have a whole feast of sexy and insatiable sex pots coming your way very soon. Whether you are looking for a passive escort man, or a Master to dominate you, we pride ourselves on finding the right companion for every person.
If you want to know more about the guys you see here just give us a call and we will let you know all that you want. Otherwise, check out our other Latino Escorts for yet more hunks.
---
2/12/2014
We've got some serious hunks added to our london male escort agency. These worldly guys are well travelled, and very well endowed!
So if you want a sexy guy to come and warm you up as the storms continue to batter England, then come and check out these men's profiles to get your cockles warmed!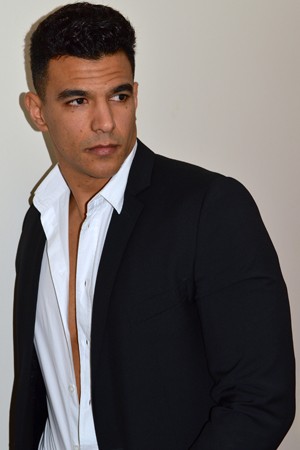 Meet Ronaldo, our straight male escort from Brazil, here in London now to wow the world of women and couples looking to spend time with a hot and horny bloke!
A heterosexual male escort (sorry guys!), Ronalso is VWE with a large, girthy 9'' cock that will drive you absolutely wild.
As you well know the Brazilians are known for their ability to perform in the bedroom and Ronaldo is no different.
With that Latinate passion coursing through his veins, his blood stream overflows with sexual desire. A true carnal beast, he'll have you sweating all night long!
A well travelled and mature guy, Ronaldo is the perfect accompaniment for a lady or couple looking to spend time in his charismatic company. Perhaps at a dinner date in one of London's many restaurants. Then, when you are bored of the small talk, go and indulge your senses in his rock hard body...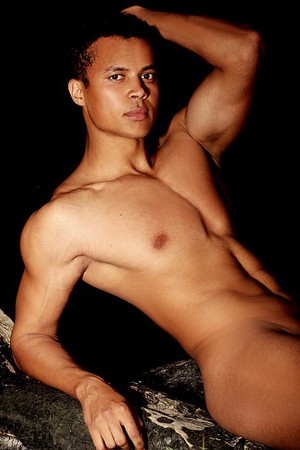 Fun, friendly, flirtacious and French, Claude is the complete package, and what a package he has!
Well educated, with a BA and running his own company, Claude is a smart guy that loves to meet new people and engage in new experiences.
Completely openminded, Claude is openly bisexual and loves to indulge in the company of both men and women, and nothing gets his juices going more than getting naughty with a couple for a crazy threesome experience.
As a VWE mixed race male escort, with his 9'' endowment, you will be blown away when you manage to get him down to his briefs!
With a rocking hard body and large, girthy present, your mouth will be watering!
So if you want an intelligent male companion with a BBC, then why not indulge yourself in Claude's enticing personality and even more enticing figure!
---
1/9/2014
We has a fantastic new years partying with some of our sexy male escorts in London as we welcomed the new years in watching the fire works by Waterloo.
We had a little too much to drink, but that didn't mean that we couldn't have an extremely sexy time! Partying away under the stars we bumped into loads of sexy guys and girls who wanted to take the night even further.
So after the fireworks we found a nearby bar and got a huge table for our lot and all those that we'd met. We bought a few bottles of champagne and vodka and the night really grabbed us! Alcohol in full flow we were pouring shots down everyone's throats, as the whole place erupted. Pints, wine, tequilas were knocked back and slammed down on the table only to be refilled and for everyone to delve deeper into their debauchery.
Eventually it was kicking out time, but we weren't ready to give up the night yet. We'd found some extremely horny guys and girls and wanted to take it up another notch!
We booked ourselves into a hotel in central London, and had to file people into the room carefully so that the conceirge couldn't see what was going on! Everyone finally up stairs, the mini fridge was raided within seconds, then we started again on the bottles of vodka we'd brought with us.
It was the horny ladies that started first, pulling their tops off wildly and making out and everyone cheered them on. Then quickly this attitude gripped like wildfire.
Everyone was getting off with everyone else and with half an hour, pretty much everyone was naked, save for a few sock wearers here and there.
The double room has never seen a night like this before and as everyone got more into the spirit, things got dirtier and dirtier.
A full blow greek orgy blew up and everyone was writing around all over the place. Men with men, women with women. It was a real ruckus, with everyone drenched through in alcohol and every other bodily fluid imaginable. There might be some pictures knocking around... but we best not show you them here! Sign up to our newsletter and maybe we will be nice to you?
---
12/3/2013
Well, this is exciting. We've added a couple of new male escorts to our 24/7 London escort agency. With a high demand for our high class male companions the business is bigger and better than ever. As such we're delighted to announce a new service that we can offer.
Our young new recruit Dan is a hunky young gay escort based in Aldgate E1, just a stone's throw from central London. As well as being incredibly studly, with his finely toned bod and willingness to explore all the fantasies and new experiences he can, Dan has another trick up his sleeve...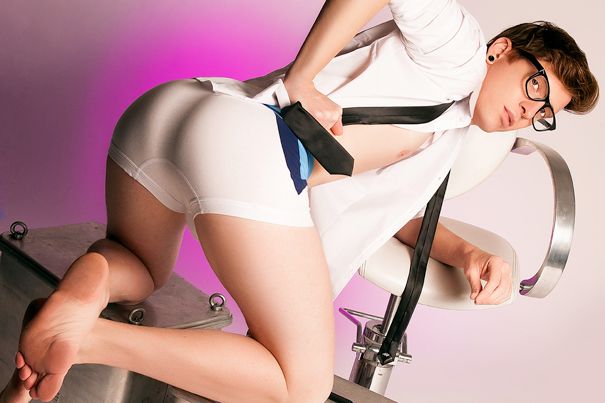 A Japanese technique, Nuru is a style of Tantric massage that seeks to bring both parties to sexual extasy through mutual pleasure and massage techniques.
Translating from the Japanese as slippery, Nuru is a massage that, as you can guess, uses a LOT of oil in order to make sure both parties are as wet as they can be. Performed with a Nuru gel which is derived from seaweed, this massage technique requires you to be as slippery as you can be so that your bodies glide effortlessly over one another.
The skin basically becomes a slip and slide and, as you are both naked, you will feel enveloped by the masseuse as he uses his whole body to touch you in every which way he can!
It works wonders on general aches and pains too, as the gel soothes any sore areas with its medicinal properties, as well as the masseuse's hands which will work tirelessly to bring you to total relief! And worry not! This gel washes off easily so you can go about your business without feeling sticky and oily throughout the day!
If you want to (s)experience something new, why not book some time with the sexy Latino Escort Dan in his Central London apartment and try out the refreshing sensations of Nuru massage!
---