Bisexual Male Escort Threesome Experience
12/16/2013
Male London Escorts Blog
Whilst some of our guys are simply straight, some of them down right gay, we also have quite a few our our hunky fellas that are bisexual and love to swing both ways!
This week we spoke to one of our horny fellas, Brad to get him to dish the dirt on a date he had with a married couple last week!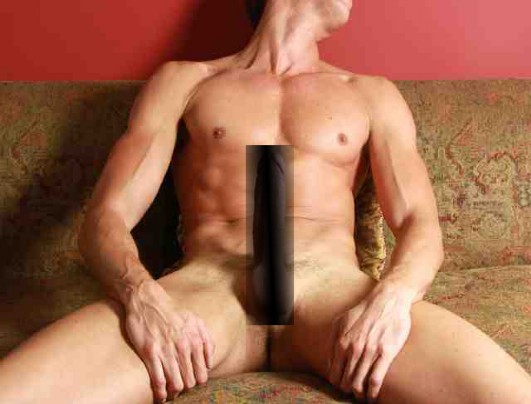 A super hunk, Brad clearly takes care of himself and has a really quite large endowment as you might be able to see ;)
Well we had a woman ring up last week that wanted to spend time with a VWE male escort with her husband and so she asked for a bisexual guy that she could book for an in-call. We recommended Brad because he's one of our most popular and suggested she book a couple of hours with him!
So Brad turned up to the door, suited and booted, of their central london apartment. A real beautiful Victorian building he was taken aback when a stunning MILF came to the door in a tight black dress and deeply rouged lips. She asked for him to come in and took his coat.
Inside she had dinner cooking away and she told him to take a seat in the living room, whilst she got the rest of the dinner ready. After she sat him down, she turned and walked away to reveal that her dress was pulled up and she was wearing no panties, just a buttplug hanging out!
Needless to say, Brad was surprised to see this high class lady dressed like that! Second later he heard her calling from the kitchen, so he went to her aid.
She was standing on top of a chair her legs spread open, trying to grab a large box from the top of the shelf. As Brad helped her, she pushed her ass into his face before profusely apologising...
Brad, always keen to impress his female clients, took it in his stride and helped her down from the chair. She smiled cutely and with seductive eyes told Brad to go through to the dining room, and that she would be along shortly with the food.
As he sat down at the table, his eyes were drawn to the corner of the room. A man was tied up with a ball gag in his mouth watching Brad sit.
Just as Brad was about to say something the lady of the house came back in and told him, "don't talk to him, he's being punished. I want you to focus on me."
She placed a plate of King Prawns down in front of him, then proceeded to sit with her legs wide open, heels on the table. She lit a cigarette and watched as Brad's face contorted from glee to confusion. Then, with smoke billowing from her mouth, she spoke,
"You know, perhaps we can just skip to dessert. Come to me..."
She kissed at the air and Brad stood, unable to resist her magnetic charm...
Part 2 to continue next week!