A Gay History Guide
6/21/2013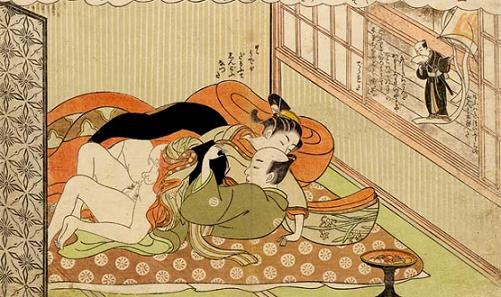 Here at Male London Escorts we like to stay abreast of all the breaking news involving the LGBT community. As such we endeavour to keep up to date with all cultural and legal aspects of gay and bisexual life. Unfortunately more often than not we find that most of what we report about are the troubles that homosexuals encounter in everday life. Even though we've progressed as a society, it still seems as if there are kinks that we need to iron out.
That said our escort agency is delighted to bring you some good news for once!
The British Museum have opened up a gallery exploring the history of gay love throughout art history. Beginning all the way back with Ancient Egyptian papyrus and leading up to more recent works by the eminent artist David Hockney, the collection explores how homosexuality has been expressed throughout the ages. The guide is also accompanied by an audio track voiced by the famously outspoken, gay actor Simon Russel Beale.
Curated by Richard Parkinson, a curator in the Ancient Egypt department, 'A Little Gay History' is a whimsical tour through Roman marble sculptures and Japanese prints. What we at Male London Escorts find fascinating about it is how each culture took to expressing gay love. From the tender statues of Emporer Hadrian and Antinous to the explicit and colourful picture found at the top of this page, it seems as though the LGBT community has been seeking to express itself in intiguing ways for centuries. What this helps to do is demonstrate that homosexuality has existed throughout all cultures and societies throughout history, and no matter what some bigoted prudes may claim in the name of religion or the law is a wrongful act, one thing is for certain - it's not going anywhere.
The gallery's opening is to coincide with London Pride Festival which comes to the city next week. This festival gives the people of London the chance to celebrate the contributions to the life and the culture of London from the LGBT community. Beginning today and taking place over the next week, the festival will culimate at the end of the month with huge headline acts taking to the stages of some of Soho's trendiest venues.
Finally we'd like to invite you to look at our sexy male escort gallery, and perhaps think about taking one of our hunks along to the gallery with you. Then who knows what else? Make this Pride Festival one to remember and book a Male escort to accompany you on the day.