Male Travel Companions
4/4/2014
Whilst many people come and book our male escorts for the same reason, and want to just have a sensual experience with a hot bodied young man, that's to ignore the fact that they also offer a great deal of other services including travel companionship.
Quite often we get a call from a man or a woman looking for a guy to accompany them as they spend time in London either on business or on holiday. It is a great way to get to learn about the city, as these guys know their way all about town, and also means you get to spend your time in the company of a gorgeous young hunk.
Booking one of our London male escort for the week can work on multiple levels. Either you can have him come and stay with you for the whole week, or book him per day depending on what you want to do. There's nothing worse than travelling in on business and spending the whole week alone, having to eat dinner by yourself and waking up in the cold hard sheets of a hotel room all on your lonesome.
It's nice to just have someone around to make you laugh and to enjoy your time with, and with whom you can share your experiences.
Though that's not all a male travel companion can offer you. A fair few of our hot young men are available for international services, where they can come and travel with you across the planet and to wherever you are interested in going.
These guys will obviously need a fair bit of notice in order to get everything arranged, but there's nothing better than having a guy that can come and make you feel safe whilst you go abroad. It takes away the stresses of meeting people and means that every morning you can wake up next to a sexy, steamy hunk like our male companion Dean.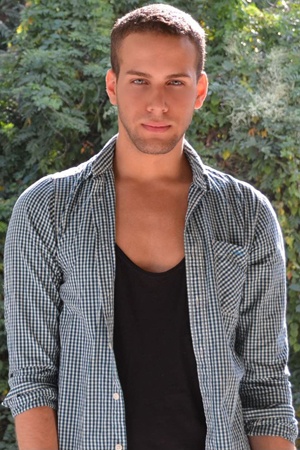 With his sultry good looks, Dean is the perfect international male travel companion. He's easy going and excited to meet new people and have new experiences. He's already travelled fairly extensively himself, and is fluent in Italian, is is the perfect escort guy to come and show you around Italy if you so wished!
He's welcoming of people of all ages, races and backgrounds and just wants to get to know as many people as he can. It doesn't heart that he's drop dead gorgeous with smouldering good looks and eyes that could melt the clothes off of your back.
If you're interested in hearing more about our travel companionship services or to book some time with Dean or another one of our hunks just email us on info@malelondonescorts.co.uk or call us on 07500 200 600.